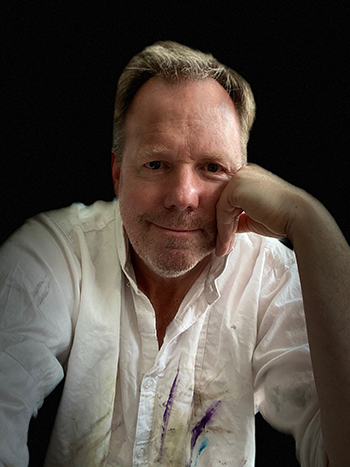 WELCOME, SHOPPERS.
Please read the entirety of this text before making a purchase as there are many items here that will benefit you specifically.
HOW TO BUY
You'll see a "purchase" tab next to each work in the "LOOK" galleries. Press that and you'll see the price and other information. I will never see browsing activity; I only get notified if you confirm a purchase at the check-out. If there is no "purchase" tab, the work is currently unavailable or already sold.
SECURE TRANSACTIONS
This site uses the same secure Paypal and credit card platforms that provide trustworthy, reliable payment transactions for most online shopping. Please reach out if you would like to use other methods, such as check, Venmo, wire transfer or cash.
THE SOLE MARKETPLACE
This website is sole marketplace for my work until further notice. If and when gallery or dealer representation is secured, the terms for purchasing and prices will likely change. These terms are only valid until then.
A BETTER LOOK
I want you to see exactly what interests you, so, in addition to static photos of works, in most cases, you'll also see an "approximate unframed scale view" and "surface detail" photos. You can also see a brief video talk on work in the "WATCH" folder. If you would like more photos of certain projects, or a Facetime look-see and discussion, by all means, reach out. You're also welcome to set up a studio visit. I'd love to meet you.
ARE PRICES NEGOTIABLE?
No. Under no circumstances will prices be altered for one person as opposed to another based on their ability to pay or wherewithal to negotiate. Prices are locked, consistent, and will only go in one direction. The only exception are commissions.
COLLECTOR DISCOUNTS
I do offer discounts to existing owners of my work. The majority of people who own my early work own multiple pieces. To encourage indepth collections of my past, current, and future work, I offer the following reductions:
Existing owners of 1 work receive a 5% discount on further acquisitions.
Existing owners of 5 or more works receive a 10% discount.
Existing owners of 10 or more works receive a 15% discount.
Family collections.: Since much of my work to date is in the hands of multiple members of large families, I want to encourage that tradition with family collection discounts. Children, descendents, and cousins with the same last name as parent collectors, for instance, can receive the same discount that would apply to other owners in the same family.
Be sure to call out your discount in your correspondence with me.
Can you buy a small piece, or multiple small pieces, in order to immediately get a discount on a much larger piece? Yes. The purpose of this program is encourage a broad understanding and appreciation of my oeuvre accross muliple time periods, series, and disciplines.
CURATOR DISCOUNTS
Art professionals who place work in exhibtions and/or promote, engage, share, and acticely participate in my work will be given discounts at my discretion, whether for purchases of their own or for re-sale. This transparency benefits all.
COLLECTOR LIST AND MAILING LIST ADVANTAGES
Please join my Mailing List and/or Collector's List by reaching out with the "CONTACT" tab. The intention of these is give existing collectors updates on my projects, intimate look-sees, and a minimum two-week first-look preview of new work before it is made available here. Mailing List subscribers foillow with a one-week first view. I will not barage you with annoying solicitations, push notifications, or endless propaganda. You may hear from me once or twice a year.
AN INFALLIBLE INVESTMENT
You will never loose money on my work. If, for whatever reason, you don't like your piece any longer, you can return it at anytime for a full refund on your purchase price at the prevailing currency exchange rate from that period, but not at an acrued value. The only rub is you must bare the cost of proffessional return shipping with insurance coverage. Do not send work back without my prior acknowledgement and Return Consignment Agreement in place. This offer is only valid for one work per callendar year. Funds are returned only after the work has been received in good condition.
RETURNS TO SECONDARY MARKET
You may also return your work on consigment to be re-sold. Prices are agreed upon together and any gains will be divided 75% to you and 25% to me. Of course, there's is no guarantee of a sale.
SHIPPING
Ideally, I would like to bring your work to you myself and engage with you in the placement or hanging or your piece. If that cannot happen, we will discuss shipping estimates, alternatives, and costs together when you've indicated interest in making a purchase. Shopping costs are borne by you, I'm afraid, but every effort will be made to ensure a safe delivery at the most reasonable price.
FRAMING
I can participate with you in the framing of work here in New York under my supervision, if you like, and commission custom pedestals, display boxes, or vitrines. At this time, I do not charge or mark up prices for this work. In some cases, I insist on selling the work framed or in a protective box.
HOW PRICES ARE SET
Transparency about prices is important, so I want to explain the wide variance in prices you'll find here. Why are some works priced higher than others? Some works require expensive materials; some are larger or more complex; and some could take up to a year to make while others that are equaly valid can be achieved in an instant. The most important reason, however, is what I would say is the works iconography in relation to my story. Which works are most iconic and come closest to capturing or expressing my struggle? Which work would be must-haves in an imagined futrue survey of my output? I know my story and know which works are essential for its telling. Since I am an investor in my work, too —I price pieces based on my insider knowledge. I do not make comparisons to other art on the market, in galleries, or the prices of my peers.